I head into the mountains of Rotokas, Papua New Guinea for 3 days of trekking in Bougainville – through remote villages surrounded by volcanoes, waterfalls, sulphur springs and rainforest for an experience of a lifetime. Along the way I also get a fascinating glimpse into the Rotokas way of life thanks to Rotokas Ecotourism and local Bougainvillians – https://rotokasecotourism.com This is an independent video by Adam Constanza of Travel Inspired – www.travelinspired.co.nz – I am not sponsored by Rotokas Ecotourism.
SUBSCRIBE for more outdoor, active, adventure videos and follow my 18-month Bougainville, Papua New Guinea journey: https://www.youtube.com/channel/UCJTb…
---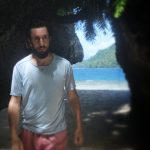 Adam Constanza – Freelance Travel Writer | A Wellingtonian Goes Off The Beaten Track
Website:     https://www.travelinspired.co.nz
Facebook:  https://www.facebook.com/travelinspiredone
Instagram: https://www.instagram.com/travelinspiredone
Youtube:    Travel Inspired YouTube Channel
Got a Question? Want to say Hi? Collaborate on a Project? Flick me a message: travelinspired1@gmail.com
Remember to SUBSCRIBE to my YouTube Channel today!