Review | How Good Is The Icebreaker Merino Cool-Lite T-Shirt Would it live up to expectations? Find out as I take the lightweight, breathable, active outdoors t-shirt to the remote, hot, humid and stunningly beautiful island of Bougainville in Papua New Guinea. How would the t-shirt perform in these conditions? There's only one way to find out! This is an independent review by Adam Constanza of Travel Inspired – www.travelinspired.co.nz – I am in no way associated or sponsored by Icebreaker.
Are you SUBSCRIBED to my YouTube Channel already? Simply click on the link, hit SUBSCRIBE and you're done – you can now watch all the new videos as they are published!
Music: Crimson Fly by Huma-Huma: https://youtu.be/qpxhgby-ONI  Free to use this song and monetize your video.
---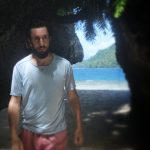 Adam Constanza – Freelance Travel Writer | A Wellingtonian Goes Off The Beaten Track
Website:     https://www.travelinspired.co.nz
Facebook:  https://www.facebook.com/travelinspiredone
Instagram: https://www.instagram.com/travelinspiredone
Youtube:    Travel Inspired YouTube Channel – SUBSCRIBE today!
Got a Question? Want to say Hi? Collaborate on a Project? Flick me a message: travelinspired1@gmail.com