Author: Adam Constanza, freelance travel writer and Wellingtonian of over 10 years shares his favourite Wellington spots to explore, eat, drink and so much more.
Wellington, the Capital of New Zealand and 'Coolest Little Capital in the World' – Lonely Planet. That's quite the accolade, so what makes Wellington a hit? And what should you do in the Southern most Capital of the world? Over the last 10 years, a number of cafes, coffeeshops and places for an outdoor adventure have stood out. Those places I recommend time and time again to friends and family, who either live in Wellington or are planning a trip.
---
Eat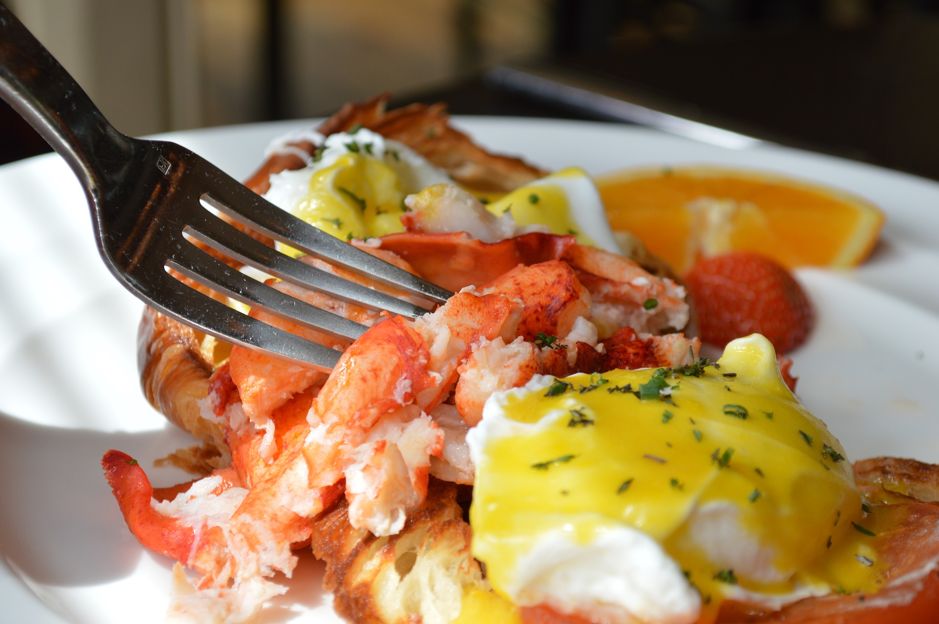 Brunch is a particularly popular past time in Wellington – unlike any place I have experienced, however that's not to say there aren't top lunch and dinner places too!
Beach Babylon  •  website  •  04 801 7717
Beach Babylon offers a  prime beach location looking out over Oriental Bay and Wellington Harbour. it's ideal for people watching with a Havana coffee in hand. The friendly staff run this bustling place in an unflappable manner. They have a great selection of brunch, lunch and dinner options available. Also they offer a tasty range of counter foods including salads, muffins and slices. Indoor and outdoor seating is available. They are dog friendly too and even offer a dog menu.
Sweet Mothers Kitchen  •  website  •  04 385 4444
This very popular spot on Courtenay Place is usually packed and for good reason. It serves an eclectic menu of home-style, New Orleans influenced dishes, as well as Mexican snacks and delicious sweet pies. It might not be the biggest place, but they do very well at making the most of the space. Keep your eyes peeled for those free tables. Sweet Mothers Kitchen is one of the Wellington restaurants you hear a lot of people talking about and it's all positive!
Maranui Cafe  •  website  •  04 387 4539
Undoubtedly, one of the most popular suburban cafes in wellington. It also offers one of the best views – looking out at the ocean at Lyall Bay. On the weekend, don't be surprised if the queue stretches out of the door. It tends to move fairly quickly and it's worth the wait. The counter food is always tempting – offering tasty salads, cakes and so much more. The big bay full breakfast and victory breakfast full vegetarian will satisfy the biggest of appetites. Lighter meals are aplenty including steamed mussels, free range eggs on ciabatta and a buttermilk pancake stack with mixed berries.
Scorch o Rama  •  website  •  04 388 4970
Scorch o Rama offers indoor and outdoor seating just feet from the ocean at Scorching Bay. Unsurprisingly, it's very popular on a sunny day with locals and visitors alike. They make a top coffee and the cakes, muffins and slices from the counter are particularly hard to resist. They also offer a range of hearty brunch and lunch options, as well as a choice of specials.
Chocolate Fish Cafe  •  website  •  04 388 2808
It seems like everyone heads for the Chocolate Fish Cafe on a sunny day. It's the perfect spot for the entire family to sit outside on a blanket, beanbag or if you're lucky, a chair overlooking Shelly Bay. Enjoy a bite to eat from the brunch and lunch menu. They offer seafood, sandwiches, burgers, salads and more. I highly recommended the delicious Westcoast whitebait or crayfish fritter. The seafood chowder and Angus beef burger are real favourites too. There's no better spot to enjoy a Supreme coffee, wine or beer in the sun with top views.
Aro Cafe  •  website  •  04 384 4970
A small, buzzing cafe that's very popular with the locals of Aro Valley. They offer a brunch and lunch menu including bruschetta with smoked salmon and the popular 'build your own breakfast'. The counter food always looks very decadent and tempting. However, the highlight has to be the Aro Coffee – it's worth a trip for a coffee alone.
La Boca Loca  •  website  •  04 388 2451
La Boca Loca is a funky, colourful restaurant and bar. They serve fresh, organic, local and sustainably sourced Mexican cuisine in the suburb of Miramar – just a few steps from the Roxy Cinema. The vegetarian burrito with seasonal vegetables is a firm favourite. As are the house made corn chips served with salsa ranchera and chipotle mayo – I can't get enough of them. Also, La Boca Loca are committed to paying their staff a living wage, which is definitely worth supporting.
Cafe Polo   •  website  •  04 380 7273
One of the top Wellington suburban cafes. They uses local produce and the principles of slow food. When you step foot into the bright and unpretentious suburban cafe/bistro. Cafe Polo offers brunch, lunch and dinner. You'll be drawn towards a smorgasbord of decadent fresh looking counter foods – including amazing looking donuts! The Polo hash browns with roasted vine tomato, Greek style feta, mixed leaves & balsamic are a particular favourite. And the coffee is excellent. On Friday and Saturday nights they are open for dinner and offer char grilled squid salad, baked agria potato gnocchi and slow roasted beef sirloin.
The Larder  •  website  •  04 891 0354
The Larder is a real suburban favourite with Wellingtonians. They are focused on sourcing local produce and serving gourmet New Zealand cuisine. Just a short distance from Weta Cave in the suburb of Miramar – it's a handy spot for a spot of brunch or lunch after a tour. The delicious portobello mushrooms on toast, with aged balsamic vinegar and parmesan is highly recommend. The range of pastries always impresses, perfect with a coffee. They open for dinner on Thursday, Friday and Saturday.
Midnight Espresso Bar  •  website  •  04 384 7014
Midnight Espresso Bar is an iconic Wellington hangout spot. It's famous for stocking an amazing range of delicious looking vegetarian, vegan and gluten free options from the impressive display counter. It often includes lasagna, quiche, salads muffins, slices, cakes and so much more. This place is always buzzing with an eclectic mix of people. As a bonus they open till 3am! You'll be shoulder to shoulder with your neighbour in this edgy, energy-filled Wellington institution that is Midnight Espresso Bar.
Plum Cafe  •  website  •  04 384 8881
They offer a casual, easygoing environment with welcoming staff. Plum Cafe is a great spot for brunch, lunch or dinner. Seating is available indoors, as well as prime location seating outdoors in the middle of Cuba Street, next to the infamous bucket fountain. It's perfect for people watching. I highly recommend the grilled haloumi with pea, orange, mint and radish. The roast pumpkin winter salad with blue cheese and walnut is particularly good too.
Olive  •  website  •  04 802 5266
In the heart of Cuba Street, Olive is a popular spot serving brunch, lunch and dinner. They feed a loyal contingent of Wellingtonians. This cosy restaurant offers top food with an atmosphere to match and live musicians play on a Friday evening. On a nice day, ask for a table in the idyllic courtyard – it's a beautiful little spot. Dinner options include a mouth-watering salmon and ginger ravioli, blood orange and fennel compote with beurre rouge.
Ombra  •  website  •  04 385 3229
Inspired by the informal baracos of Venice offering a wonderful ambience, rustic décor and great Italian food. Seating is available at the bar or table service. Order yourself a number of small plates, a coffee, a glass of wine or a local craft beer and soak up a small slice of Venice. The San Marzano tomatoes, mozzarella and basil pizzette, sundried tomato, rocket and goat cheese gnocchi and chocolate salame are highly recommended.
Best Ugly Bagels  •  website  •  04 803 3563
It seems like everyone is talking about Best Ugly Bagels right now. Having recently established themselves in Wellington, just off Cuba Street on Swan Lane. They offer a funky, energetic eatery. It is popular with students, locals and visitors alike and offers a huge selection of Montreal styled bagels and toppings. From the simply divine Zany Zeus organic cream cheese bagel to the more extravagant free range chicken, mayo, yoghurt, curry powder, spring onions, rocket sauce and toasted almond 'Chickaboom' – there's something for everyone.
Phuthai Esarn  •  website  •  04 801 5006
Firstly, this is one of my favourite city Thai's. And I am clearly not the only one as this friendly North and North Eastern Thai restaurant continues to thrive. It is often packed on Friday and Saturday evenings. No matter how busy though, you'll always be greeted by a welcoming smile whether you're dining in or simply picking up a takeaway. I recommend the stir-fried mixed seafood with Thai chilli paste served on a sizzling hot dish – excellent value for money and delicious. I find it difficult to not order a roti too, which come with a peanut satay and are delicious.
Nakhon Thai  •  website  •  04 386 2338
Nakhon Thai is held in high regards in the suburb of Hataitai and for good reason. It's friendly, inviting and relaxed. It's almost like eating in your living room but comes with excellent service and food to match. If you are looking for an out-of-town, slightly quieter and unpretentious place to eat or takeaway, I highly recommend giving Nakhon Thai a try. The pad thai is delicious, as is the cashew nut chicken with mixed vegetables.
Capitol  •  website  •  04 384 2855
Capitol is a compact, slick bistro offering dining at the finer end of things but in a typical, laid-back and relaxed Wellington way. The seasonal dishes tend to be smaller in size but ooze perfection and passion. I highly recommend the fish of the day with lentils, shaved fennel, cress and cherry tomatoes. The pasta dishes are also fantastic. I can't help but order a selection of appetizers too; including the fried squid with aioli, the best in Wellington.
Nikau Gallery Cafe  •  website  •  04 801 4168
Another top Wellington cafe. The bright, upbeat hangout of Nikau within the City Art Gallery is a Wellington favourite for brunch and lunch. They offer excellent service, the staff are friendly and the food is absolutely incredible. In particular, the kedgeree with house smoked fish, which is one of my favourite Wellington meals. As well as the panfried halloumi, lemon and grilled bread. The perfect spot to relax indoors or outdoors with a newspaper, a beautifully made coffee and a bite to eat.
Cicio Cacio Osteria  •  website  •  04 380 1100
In the suburb of Newtown, Cicio Cacio Osteria is a real hidden gem. It's quite literally hidden down the end of an alleyway, by Moon 1 Bar. However, it's worth finding as the Roman and Southern Italy dishes served up are highly rated. The surroundings are truly unique; Swiss chalet style built in rimu wood. They provide a charming and cozy ambience, the service is nothing short of top class and the food is a labour of love. If you're looking for a top dining experience, you can't go far wrong with Cicio Cacio Osteria.
---
Pizza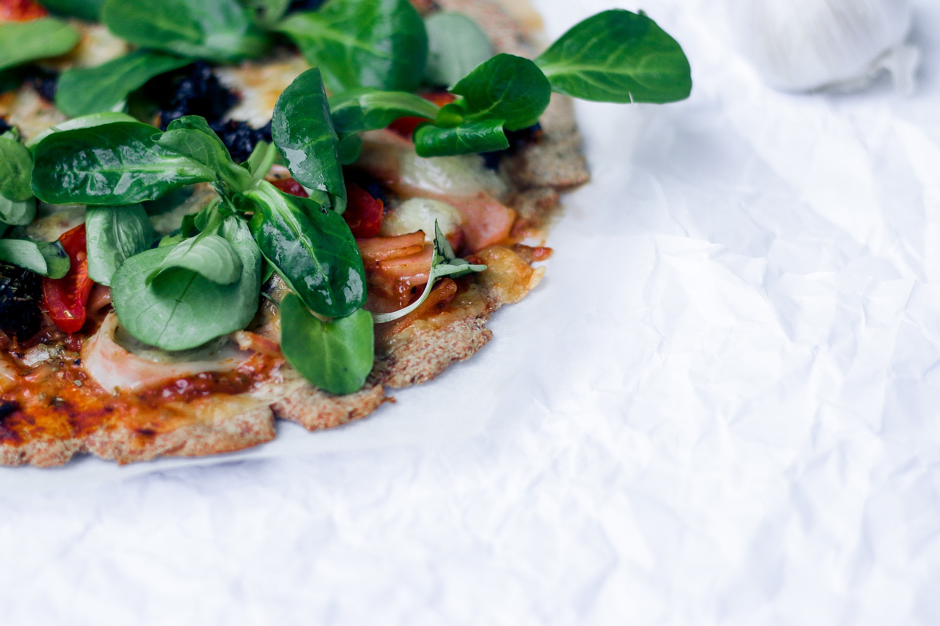 The craftsmanship and passion of these incredible pizza places is clear to see and more importantly, very clear to taste.
Pizzeria Napoli  •  website  •  04 802 5908
Popular, friendly and authentic Italian restaurant on Courtenay Place. The food, service and ambience is nothing but top notch. And in my experience, no matter how manic they are, they'll try to squeeze you in – inside or outside. I highly recommend the buffalo mozzarella pizza, however the huge calzones are a favourite too.
Tommy Millions  •  website  •  04 382 8866
A fresh, thin and crispy pizza of the highest calibre, sold by the slice or as an enormous 18" whole pizza. They deliver too. If you're strolling down Courtenay Place or Featherston Street, you'll most likely smell these great pizzas before you see them. I recommend the mozzarella, spinach, mushroom and gorgonzola. Come to think of it, I haven't actually tried a pizza I didn't rate from Tommy Millions yet. They also sell a wide-selection of delectable looking gelato for dessert.
Sal's NY Pizza  •  website  •  04 384 7257
A newly opened New York pizzeria, which offers huge 18 inch New York style pizza by the slice, half or whole on Cuba Street. The menu offer classics including the Real New York Pepperoni and half a dozen meat and vegetarian options.  As well as a selection of speciality items, garlic knots and Mozzarella sticks.
Scopa Caffe Cucina  •  website  •  04 384 6020
A great choice for breakfast, lunch or dinner in the heart of Cuba Street – offering a slick yet relaxed environment. As a creature of habit I immediately turn to the excellent buffalo mozzarella, vine tomato and fresh basil pizza but I also recommend the vine tomato, zucchini, rocket, basil and parmesan gnocchi and roasted potatoes with herbed salt and aioli. I advise pre-booking for larger groups and special occasions.
Pizza Pomodoro  •  website  •  04 381 2929
Neapolitan wood fired pizza at its finest. A small, takeaway place hidden on Leeds Street – however, it's definitely worth finding! I highly recommend ordering the Bufalina with fresh basil, buffalo mozzarella and extra virgin olive oil. Also, they have a wicked arrangement with Golding's Free Dive bar across the pathway. Basically, you can order your pizza from Pizza Pomodoro and enjoy it with a craft beer at the bar – good times!
---
Coffee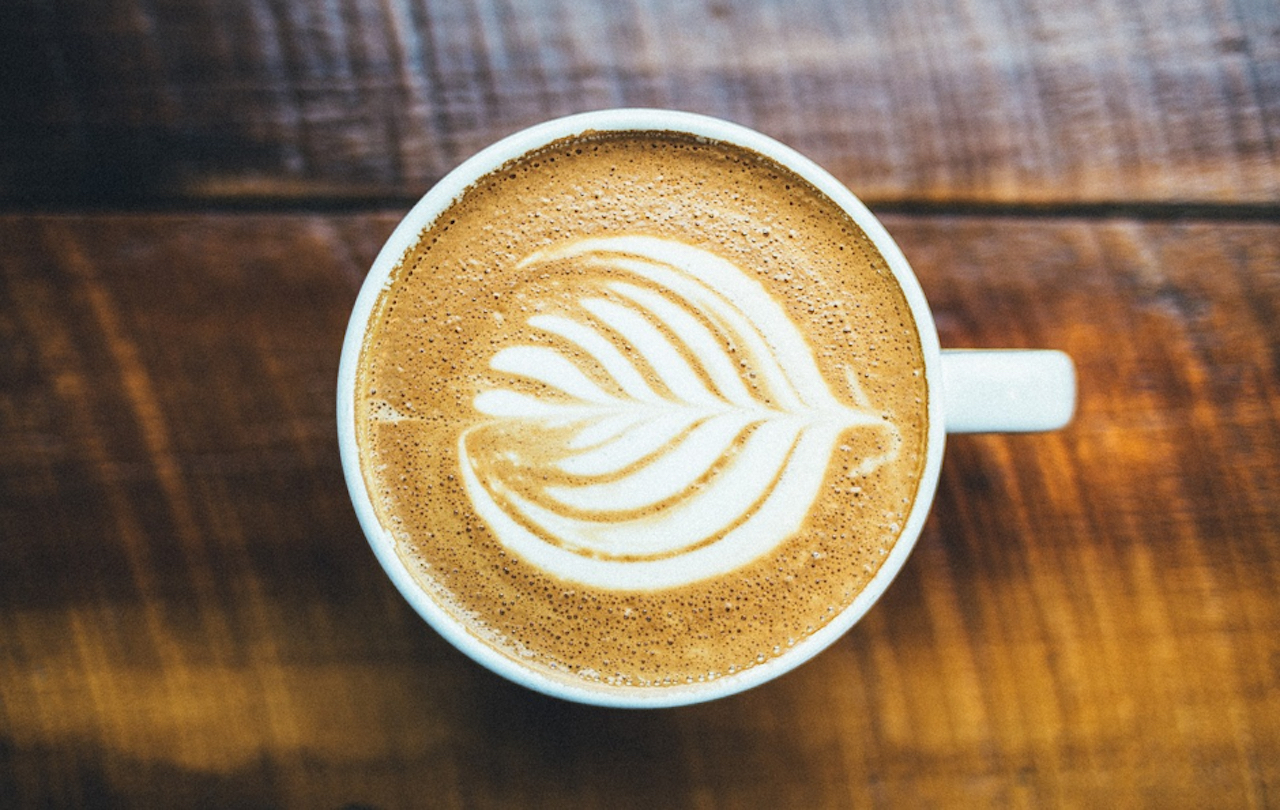 You either love it or hate it. However, it's clear how Wellingtonians feel about it.
The Flight Coffee Hanger  •  website  •  04 830 0909
A popular hangout for students and business folk alike. A lively and welcoming ambience in an industrial setting of exposed concrete and natural timber. The Hanger is a coffee mecca. They offer a vast range of Flight coffee including espresso, batch, hand brew, cold coffee and tasting flights. Also, a food menu and counter options are available. I recommend the straight forward, yet delicious scrambled eggs on sourdough with a flat white.
Memphis Belle  •  website  •  021 244 8626
Another top coffee shop in Wellington. Memphis Belle serve up a dose of loud music and delicious counter snacks of cheese scones, muffins and slices. However, most importantly the coffee aficionados know their coffee and consistently deliver. Actually, they also make a great hot honey, lemon and ginger come to think of it, served in a cool pitcher. A selection of ramshackle indoor and outdoor seating is available. Prime people watching is guaranteed at this cafe, which is sandwiched between Dixon Street and Manners Street.
Coolsville Trading Post  •  website  •  04 386 4513
A very small suburban café in Hataitai that promises a warm welcome and laid-back ambience. The counter is always crammed with tasty, healthy food and snacks. This includes fresh salads, ham and cheese toasties, a range of sandwiches and wraps. The Pablo wrap with chorizo, homemade black beans, zany zeus halloumi and salsa are all fantastic. I can also vouch that the coffee is consistently excellent too, which is why I keep returning time and time again.
People's Coffee Cafe  •  website  •  04 389 6777
A small, unpretentious Newtown coffee shop. They offer a minimalist environment to relax and savour a consistently wonderful fair trade and organic coffee. Also, they serve amazing fresh pastries and cakes. If you are serious about coffee, I recommend making a beeline to People's Coffee. I can guarantee you won't regret it. Indoor and outdoor seating available at this chilled spot.
Raglan Roast  •  website  •  04 384 9030
The ever growing Raglan Roast has 3 places across Wellington at Chaffers Dock, Holland Street and Abel Smith Street. The Chaffers Dock store is my favourite. It's a contemporary mix of wood and concrete and unpretentious, friendly staff. It gets very busy on a Sunday morning when the market is in full swing, otherwise there's usually plenty of space. The ideal spot to read the newspaper or just hang out with a first class Raglan Roast coffee. They also offer a big selection of delectable homemade gelato – which is amazingly hard to resist!
Greenland  •  website  •  04 499 6368
A tiny coffee bar just a couple of minutes walk from Parliament and the Beehive. A warm welcome is guaranteed at this low key, earthy place . Also an excellent coffee is also guaranteed! A small selection of tasty sandwiches and slices are available. Indoor and outdoor seating is very limited. I recommend a coffee to go or head over to Parliament Gardens and enjoy it there.
Magnetix  •  website  •  04 472 2820
Most notably serving a massive range of magazines – possibly the best selection in Wellington. However, Magnetix also make a consistently great takeaway coffee. It's for this reason, that it proves very popular with people working in the area, who make a beeline for it early in the morning. It's vibrant, well-organized and the staff are super friendly. A small range of counter foods are available.
Leeds Street Bakery  •  website  •  04 802 4278
A relaxed and laid-back atmosphere, with the smell of freshly baked bread lingering in the air. A range of tasty sandwiches are available. But it's the incredible looking sweet treats including the infamous salted caramel cookies – which always tempt me! The Red Rabbit coffee went down very well.
---
Drink
Does anywhere in the world offer hidden drinking establishments quite like Wellington? I don't know, but I like it nevertheless. 
Rogue and Vagabond  •  website
A laid back craft beer bar located just off Cuba Street. The ideal spot for a midday refreshment on the green or night out alike. They offer an extensive list of craft beers and a big selection of tasty pizzas. They often have live music including jazz, blues and rock n roll – so check out their website for the latest gig guide.
Northern Spanish decor with food to match in this bright, cosy and relaxed tapas and craft beer bar. It has the added bonus of a rooftop bar. There is a good selection of craft beers available which, the tapas compliment perfectly. I recommend ordering the spinach, goat's cheese and pinenut croquetas with roasted capsicum and hazelnut romesco.
The Thistle Inn  •  website
First of all, The Thistle Inn holds the honor of being the oldest pub in Wellington. This alone surely justifies a visit? There is a friendly ambience about this traditional pub which is popular with locals, office workers, sports enthusiast and tourist alike. The staff are friendly, the food is consistently of a high standard. The portions are sizeable. I recommend the fish and chips, however it's hard to look beyond the huge burgers as well.
Malt House  •  website
A busy bar on Courtenay Place serving up an giant range of craft beers on hand pulled pumps and kegs. They also have a good number of local and overseas bottled beers too. Indoor and outdoor seating available. The staff have been nothing short of friendly and efficient staff. Some food, such as pizza is available, however it's really all about the craft beer.
Little Beer Quarter  •  website
A traditional pub atmosphere which Wellingtonians lap up. Indoor and outdoor seating is available. It's also got a funky, garage like chill out space too which is pretty cool. A massive selection of craft beer and a good menu of tasty food options is on offer. A quiet beer during the week or a place to meet up with a couple of friends on the weekend, LBQ is highly recommended and won't disappoint.
A quirky and popular local hangout. Meow is for those seeking a laid back atmosphere with eclectic retro furniture and decor. The range of craft beers is fantastic and you can also grab a bite to eat too. If you're looking for somewhere away from the masses that's just that little bit different and just that little bit cooler… you should put Meow on your list. Great for a Friday night drink.
Garage Project  •  website
Love craft beer? Then visiting Garage Project is a must. They offer a tap room with a huge selection of choices, as well as an excellent cellar door where you can sample and take home your new-founded favourites. A small, intimate environment with friendly, passionate and knowledgeable staff. It's just a short walk from the CBD in Aro Valley – a walk I can guarantee you won't regret!
Cuckoo Cocktail Emporium  •  website
An intimate, eclectic and laid-back place, which is tucked away near the lobster toilets on the waterfront. The retro decor and mix of cosy couches indoor and outdoor provides the feeling of an old school Kiwi bach, which is hard not to love. There's a pool table and a good selection of drinks, as you would expect from a cocktail emporium. They also serve bar snacks, pizzas and make a wicked coffee using Surpreme beans.
Hidden away on Lower Cuba Street, it shares its entrance with Fitness Gym and could very easily be missed. This quirky pirate themed bar is a great venue for those seeking something a little different. Or if you really like rum based cocktails – with a Treasure Island Iced Tea, Blackbeard's Brew or Skull Punch on offer. The atmosphere is friendly, the décor is  dark and it's like being on the set of The Pirates of the Caribbean. The fact it's hidden, makes it feel somewhat special to visit.
Karaka Cafe  •  website
You can't beat the prime location of Karaka Cafe.  It's located within the gorgeous Te Wharewaka on the waterfront overlooking Frank Kitts Lagoon. Karaka Cafe will be packed with people on a sunny day. I love seeing people with a cold beer or glass or wine and a seat or beanbag outside near the water. It sums up the perfect New Zealand summer. They offer a vast menu of breakfast and lunch options. It includes a prawn twister, crumbed mussels, calamari and fish bites platter with house made tartare. Delicious.
Havana Bar  •  website
A Wellington gem hidden off Cuba Street. Are you a night owl? Do you want to experience a place that really sums up the Cuba Street experience? Yes? Then give this hip, Latin filled vibe place a shot. Local and international musicians and DJs regular perform in the colourful cottages that is Havana. They also serve up an impressive selection of cocktails, craft beers and Spanish tapas.
A South American inspired bar and restaurant in the bohemian suburb of Newtown. If relaxing by the fire, playing board games and drinking craft beers, sounds like a good time to you – head to Bebemos. With over 60 international and locally brewed boutique bottled beers and revolving tap beers, you'll be spoilt for choice. A real Newtown favourite.
Finally, the live music hub of Newtown with performances most nights of the week. Bands, DJ's, quiz night and cheap pizza Wednesday – of which are very popular and incredibly yummy. Moon 1 offer an impressive selection of draft and hand pulled craft beer. It's a laid back and friendly atmosphere and is very popular with the locals of Newtown.
---
Explore
You don't have to venture far for top views, to be surrounded by forest, be stranded on an island or come face to face with a native kaka. 
Matiu / Somes Island  •  website
A predator-free DOC reserve on an island in the middle of Wellington Harbour. A haven for native species including red-crowned parakeet, weta, gecko and tuatara. There's an operating lighthouse on the island, plenty of history to learn and of course stellar views, looking back towards the city. I highly recommended this adventurous trip for the whole family. Remember to take snacks and refreshments, as nothing is available on the island itself. It can be accessed via a 15-minute East by West Ferry from the waterfront.
A pristine sanctuary for native birds, insects and reptiles. It feels like you're entering into Jurassic Park and offers an abundance of wildlife including kaka, takahe and tui, plus so much more. If you're lucky you might see one of the resident prehistoric tuatara sunbathing on the rocks. I highly recommend a trip to Zealandia to stretch the legs. There are various trails, which appeal to adults and kids alike. A cafe is available within the sanctuary serving hot/cold food and refreshments including tea and coffee. Ample car-parking is available. It can also be easily assessed by public transport or bike.
Mount Victoria Lookout  •  website
Undoubtedly the most popular short walk in Wellington. Mount Victoria rises to 196 metres and offers stunning 360 degree views of Wellington. It i simply a must do! Mt Vic, as it's known to Wellingtonians, can be accessed via car, bicycle or foot. I highly recommend walking up for a rewarding 1 hour + climb through the scenic forest. During which time you might also stumble across the Hobbits Hideaway from Lord of the Rings – a very recognisable spot for avid fans!
Te Kopahou Tip Track  •  website
High above the South Coast and Red Rocks Nature Reserve, the Tip Track offers a heap of amazing sights. These include the radar dome, wind turbines in the distance and the South Island (on a clear day of course!). And yes, you do also see the tip too. Are you keen to get a sweat on? Are you up for a steep challenge? Do you  want to see some beautifully diverse landscapes? Yes? Then the Te Kopahou Tip Track is definitely  for you.
Botanical Gardens  •  website
If you don't want to venture too far but would like a sense of wilderness, where better than the Botanic Gardens. It has 25 hectares of gardens, native plants, wildlife and even a waterfall. I recommend looking at the current events as they often have incredible shows, performances and activities available. There is a cafe within the gardens, as well as a playground for the kids. The gardens can be accessed via numerous ways. The most popular entrance for visitors is the Cable Car from Lambton Quay. Other access points include Glenmore Street, Salamanca Road and Upland Road.
Port Dorset  •  website
A short yet exhilarating walk with beautiful views. You'll spot Wellington Harbour entrance, Pencarrow Lighthouse and Breaker Bay from this vantage point in the suburb of Seatoun. There are World War Two bunkers to find and explore for adults and children alike. Are you a Lord of the Rings fan? If so, this was the location for the township of Bree – although you'll be hard pushed to recognize anything as the set has long gone.
Otari-Wilton's Bush  •  website
The only public botanic garden in New Zealand dedicated solely to native plants. It has 100 hectares of native forest and 5 hectares of plant collections. However, the standout is the mighty 800-year-old rimu tree, hidden within the forest. There are a plenty of trails from 15 minutes to 1+ hour. There is also an abundance of native birds including kereru, tui and kaka. For the more adventurous, I recommend walking onto the Skyline Walkway. It  provides amazing views of the wind turbines dotted on the horizon. The Otari-Wilton's Bush can be easily reached by public transport or car. There is car parking available.
Mount Kaukau  •  website
A very popular Wellington walk on the West side of the habour. You'll likely see plenty of keen hikers, runners and dog walkers during the climb. Standing at 445 metres above sea level, you'll be rewarded with panoramic views of the city and harbour, Hutt Valley, the Tararua Range, Porirua and the South Island (on a clear day!). There are various well-maintained tracks on Mt Kaukau, taking anywhere between 30 – 75+ minutes to summit (depending on fitness levels).
Red Rocks Nature Reserve / Pariwhero  •  website
The wild ocean, raging wind and cliffs towering above you, all make for an exhilarating walk. It feels like you're a million miles from anywhere. During May to October, you're likely to see a fur seal colony at Devil's Gate (where the track passes through rock). It takes between 30 – 60 minutes to reach on foot. I highly recommend you walk Red Rocks Nature Reserve on a Sunday when vehicles are prohibited. Make sure you're prepared for changeable conditions. A car park, toilets and unstaffed information centre are available. Red Rocks is easily accessible by public transport, car or bike.
Fergs – Kayaking and Paddle Boarding  •  website
A great way to explore Wellington Harbour on a fine day. I recommend paddling to Oriental Parade on a kayak. There you can cool off in the spray of the water fountain. Pop into one of the cafes and grab yourself a coffee before continuing onto Evans Bay and/or towards Miramar Peninsula (depending on the weather conditions and fitness levels). They can be hired from Fergs Kayaks on the waterfront.
South Coast Star Gazing  •  website
Whether you're an astro photographer, avid star gazer or just looking for something cool to do, you can't beat a trip out to the South Coast of Wellington. On a clear night, you'll be amazed at what you can see. I recommend trying Red Rocks Nature Reserve (a popular campervan spot too), Island Bay and Ohwiro Bay for the most common spots.
Switched On Bikes – Electric Bikes  •  website
A fun way to explore Wellington. Switched On Bikes hire electric bikes on the waterfront. I recommend a half or full day hire and head out of the city, along Oriental Parade, Evans Bay and around to Miramar Peninsula. If you're up for it continue onward to the beautifully rugged South Coast of Wellington. Here, you'll find your very own secluded beach and also some excellent suburban cafes. Perfect for brunch or lunch and refreshments.
Lyall Bay is a popular spot for Wellingtonians seeking waves. Best of all it's only 10 minutes from the city and easily accessible via public transport, car or bicycle. Boards, wetsuits and equipment can be hired in Lyall Bay from various outlets if required. And there a number of great cafes to enjoy a coffee and bite to eat after a surf too.
Wellington Zoo  •  website
New Zealand's first zoo and the world's first carboNZero certified zoo. A fantastic little zoo, which offers a variety of animals, close encounters, informative talks, playgrounds, a cafe and so much more for any age. I highly recommend booking a close encounter with the meerkat, red panda or giraffes. Book in advance as they are very popular. I loved having meerkats all over me! A great way to spend the day for the entire family.
The Weta Cave and Workshop  •  website
Weta Cave and Workshop is a very popular attraction. It's located out of the city in the suburb of Miramar. As a bonus the Weta Cave is free! The cave itself is fairly small but is packed with excellent memorabilia and merchandise from the last 20 years of film. It is a must do for children and movie lovers. The short in-house documentary about Weta is definitely worth a watch. And for a behind the scenes peek, I suggest booking a Weta Cave Workshop Tour or a Miniatures Stage Tour.
---
Relax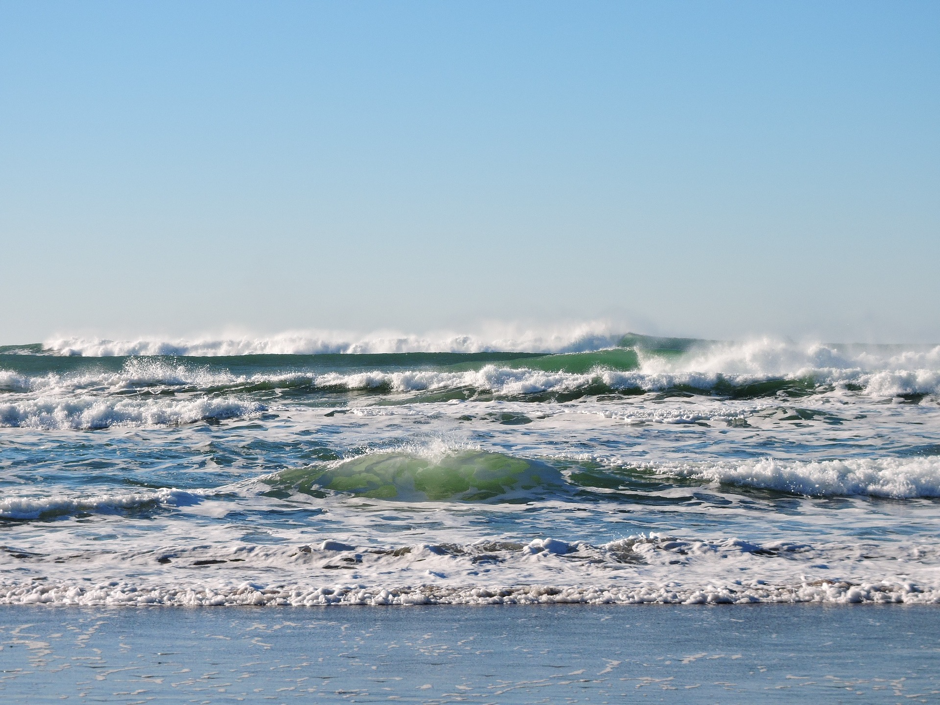 Beaches are aplenty, no matter what you're seeking… whether it's to be shoulder to shoulder with people, a secluded hideaway or a rugged and wild experience.
Oriental Bay  •  website
Just a short stroll from the city centre is Wellington's city beach. No visit to Wellington is complete without a pleasant stroll along the parade and an ice-cream and/or coffee. You'll be treated to views of houses perched on the hills, Matiu / Somes Island in the middle of the harbour and if you walk far enough, Miramar Peninsula across the bay. Keep a look out for fur seals, rays, dolphins and orca, all of which pay a visit to Wellington from time to time.
Balaena Bay  •  website
A small curved bay approximately a 15 – 30 minute stroll from Oriental Bay from which you'll be presented with views of Miramar Peninsula as Mt Victoria (aka Mt Vic) rises up behind you. Balaena Bay is much less populated than Oriental Bay, so chances are you'll have the beach to yourself. A car park, public toilets and a cold shower are available.
Scorching Bay  •  website
A family favourite on Miramar Peninsula, which offers a sandy beach with rocky outcrops at either end and a calm area for swimming and splashing around. A grassy area set back from the beach is ideal for a picnic or for kids to play in the playground. Scorch o Rama café, is a one-minute walk from the beach for refreshments. Public toilets are available at the beach. Parking is available, although on a sunny day it may be somewhat challenging to find a spot – however, Scorching Bay can be easily accessed by bicycle from the city. It takes approximately 30 minutes to cycle one-way.
Breaker Bay  •  website
A wild and rugged beach for those seeking solitude or would like to wear less clothing at the well-known Wellington 'clothing optional' beach. As part of the beautiful Oruaiti Reserve, it's a good place for an adventure up to the Pā site on the cliffs overlooking Breaker Bay from which you can explore the World War 2 bunkers and gun mounts. If you fancy a slightly longer walk, you can continue around to Seatoun – where there are dairies, cafes and takeaways for refreshments or a bite for lunch.
The quiet sandy beach in the suburb of Seatoun offers fantastic views of the Rimutaka Ranges and is also a popular spot for wind/kite surfers and fishing from Wahine Pier. There are a handful of shops including a dairy, cafes and takeaways within a 5-minute walk from the beach. It can be easily accessed by public transport, car or bike.
Home to some of Wellington's top surfing and kite surfing, as well as some excellent cafes – a popular suburban beach spot. It is also home to good range of out-of-the-city shopping including Kathmandu, Rebel Sports and many more stores. Lyall Bay is the perfect destination for a short walk along the promenade with a coffee in hand whilst watching the surfing. It can be easily accessed by public transport, car or bike.
Island Bay  •  website
This curving sandy beach is very popular with families. It is also one of the go to spots for divers and snorkelers, who are keen to explore the Taputeranga Marine Reserve. If you would like to see a little more marine life without getting wet, the Marine Education Centre is located at the far end of the beach. Shortland Park is a two-minute stroll from the beach – a popular meetup spot for the local community. BBQ's, picnic tables and toilets are available. There are a range of shops including a supermarket, cafes and restaurants available in Island Bay.
An un-spoilt and naturally rugged beach on the South-West coast of Wellington. It's a popular spot for fishing and diving but choose your day wisely as the wind and waves can be wild at Makara. A good choice to get away from the crowds, find paua shells and take a walk to the nearby wind turbines. On a clear day you might even see the sounds of the South Island in the distance.
---
Watch
The Capital is seriously punching above its weight on the big stage and renowned across the globe within the film industry.
Light House Cinema  •  website  •  04 385 3337
Tucked away just off Cuba Street, opposite Havana Bar, an independent and intimate cinema showing a diverse range of blockbusters and independent movies – a Wellington gem. They have incredibly comfortable sofas, a small cafe and bar from which you can take your coffee, wine or beer into the movie.
The Roxy  •  website  •  04 388 5555
Located out of town in the suburb of Miramar this is a truly unique cinematic experience, which in their own words 'brings back the romance and magic of cinema to New Zealand'. They really do know how to provide the full package – a top notch bar, cafe and restaurant serving hot and cold food for a pre-movie refreshment or dinner. There is also plenty of memorabilia around the cinema – which will have you reminiscing. If you want to make your cinematic experience memorable, The Roxy is perfect.
The Embassy  •  website  •  04 384 7657
The full movie experience showing blockbusters, arthouse, homegrown and retro films. The main screen will undoubtedly leave you impressed (smaller screens are available too) with epic sound and bass that will knock your socks off, an elegant setting and an atmosphere to match. The Black Sparrow bar located downstairs is great for a pre or post film refreshment – of which you can also take in with you. And a small cafe upstairs offers refreshments and snacks also. I highly recommend The Embassy.
 Bats  •  website  •  04 802 4176
Bats offer a truly unique experience in a small and very intimate setting which has been entertaining Wellingtonian's since 1989. This not for profit hub shows an eclectic range of performances including theatre, dance, improv, stand-up, and experimental work. If you enjoy live performances, I recommend checking out their website and finding something that intrigues you and as a bonus, it won't break the bank! And there is a boutique bar available for a before and/or after drink.
Circa  •  website  •  04 801 7992
An eloquent setting for a live performance – from its distinct, red and white building on the waterfront near Te Papa. With a vast number of innovative shows and a cafe and wine bar, there's something for everyone seeking to soak up a little of the cultural arts that Wellington has to offer.
Gryphon Theatre  •  website  •  04 385 0532
A small, friendly and down to earth theatre that host groups from across the community – showing a revolving range of diverse performances. The whole family, adults and children alike can experience a live Wellington show at Gryphon. Check out the website for the latest listings.
---
Shop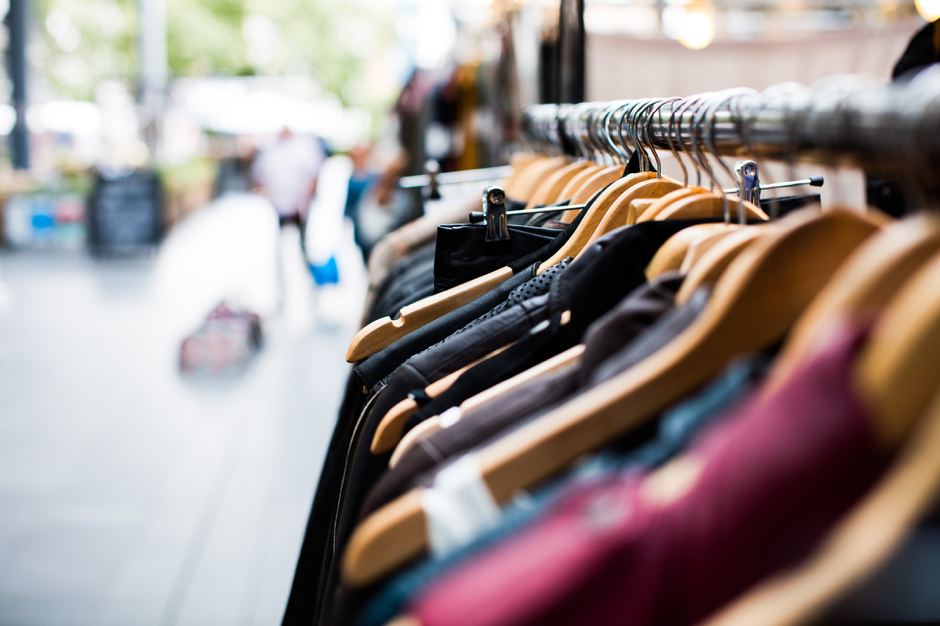 A haven for the sustainable shopper, with a great selection of second hand and vintage clothing shops, plus plenty of interesting, unique gift stores.
Recycle Boutique  •  website
The perfect place for the sustainable shopper seeking a wide selection of high quality secondhand clothes – including high street, vintage and designer brands.
Hunters and Collectors  •  website
A Wellington institution on Cuba Street which offers a huge collection of new and used vintage and alternative clothing, footwear, leather, accessories, jewellery and retro furniture.
Paper Bag Princess  •  website
The second hand clothes store on Cuba Street say "keep New Zealand beautiful and purchase second hand to limit textile waste and support a sustainable fashion industry" and who wouldn't want to support this vision. Paper Bag Princess have a wide selection of quality, second hand clothing and shoes for men and women. You never know what you might find.
A charming little store full of unique New Zealand sourced clothing, jewellery, accessories, homeware, art and stationery. If you're looking for that special gift for a friend or family that screams high-quality craftsmanship, head to Made.It on Victoria Street.
A treasure chest of a shop offering all things unusual, quirky, amusing and unexpected. If you need a gift and have no idea what you're looking for – try Iko Iko.
Unity Books  •  website
An independent and very popular bookshop, which is a real asset to Wellington. Unity Books is my favourite bookstore and stocks a huge and varied range of publications. The staff go above and beyond to help you and will kindly source any books they don't have in store.
Arty Bees Books is a family-run, independent bookstore with very helpful staff. It's a great bookstore for that older or slightly unusual or rare publication.
Bohemein Chocolates  •  website
The Bohemein Fresh Chocolates store on Featherston Street make one of my favourite chocolates – the sea salted caramel, and have a truly impressive selection of decadent masterpieces, which are perfect for a treat or a gift. Also, the hot chocolate is undoubtedly one of the best in Wellington.
Wellington Chocolate Factory  •  website
Who isn't a fan of chocolate!? Wellington Chocolate Factory produce organic, ethically traded, bean to bar chocolate of the highest quality with New Zealand designed funky packaging. A must for boutique chocolate lovers – who would also appreciate the tours on offer at the small premises on Eva Street.
A vault of kiwiana and contemporary jewellery as well as quirky gifts from a range of New Zealand and international artisans.
A not for profit organisation offering a range of food, chocolate, musical instruments, home and living and craft products, as well as so much more – a great place for something a little different.
Slow Boat Records  •  website
New Zealand's longest running independent record store – need I say more? The staff know their stuff at Slow Boat Records and they have a store full of treasures, just waiting to be discovered. If you love music, you'll love Slow Boat Records on Cuba Street.
Rough Peel Music  •  website
Once called Real Groovy, the re-branded RPM has a great selection of new and used vinyl, cds, dvds and books, just off Cuba Street. I guarantee you won't come out empty handed!
---
Food
There's something about the aroma of freshly baked bread, coffee and cheese that puts my senses into overdrive. 
Moore Wilson's Fresh  •  website
A Wellington institution, where it's a sense inducing experience to wander around. The aroma of freshly baked bread, coffee and cheese hangs in the air – enticing you in to explore exciting new produce. A wide selection of fresh seasonal fruit and vegetables, cakes, meat, seafood, and flowers are available – as well as so much more. Local producers and suppliers are regularly in-store providing free tasters of cheese, sizzling bacon and refreshing lemonade. They have a good selection of coffee beans available too, so you can pick whatever takes your fancy for a takeaway coffee.
Commonsense Organics  •  website
A calming and laid back grocery shopping experience in the heart of the city. It provides nothing but the highest quality organic produce and products; seasonal fruit and vegetables, milk, bread, grains, canned produce and cosmetics. And no matter what day of the week or time of the day, Commonsense Organics never gets too hectic – so you can browse at your pace. I highly recommend trying the freshly baked and incredibly yummy salted caramel cookies. Limited car parking is available.
Chaffers New World  •  website
A popular, mainstream city centre supermarket near Waitangi Park. They are well stocked with a wide range of fruit and vegetables, a seafood counter, a deli, in-house baked bread, cakes and muffins. They also have a very good selection of wine and beer. An excellent city one-stop shop. Ample car parking is available.
Other Supermarkets
Other city centre supermarkets are available including New World Metro on Willis Street and a recently opened Countdown on Lambton Quay. Pak and Save 'aim to provide New Zealand's Lowest Food Prices', Countdown, New World and others are available throughout the various suburbs of Wellington.
---
Absorb
Excellent revolving exhibitions of the highest calibre, which kids and adults alike will find interesting and entertaining.
Wellington Museum  •  website
Voted one of the world's top 50 museums provides a fascinating insight into the history of Wellington. Housed within a decadent heritage building from 1892, you'll be taken on a visual and interactive tour of times gone by, as Wellington evolved to what you see today – The Coolest Little Capital in the World. Perfect for all the family – it's also free. I highly recommend visiting The Attic – a funky, steampunk-styled display of all things quirky and curious.
The Museum of New Zealand Te Papa Tongarewa  •  website
Te Papa makes it onto every Wellington 'things to do' article and for good reason – therefore it's in this one too. It offers fantastic free exhibitions – Blood, Earth, Fire and Mountains to Sea to name just a couple as well as rotating high calibre paid exhibitions. I highly recommend several shorter trips to Te Papa, rather than trying to squeeze too much into one session – trust me, it's a much more enjoyable way to experience the exhibitions. And whilst you're there make sure you see the World war exhibition – The Scale of Our War, which is incredible.
Beehive and Parliamentary  •  website
The iconic parliamentary buildings at the end of Lambton Quay, of which you can take a tour (30-minutes or 1 hour) to discover about the inner workings of the parliamentary processes and New Zealand's history. You'll also get to see the banquet hall, debating chamber, grand hall, library and many other rooms during the tour. If you aren't interested in the tour, I recommend visiting the grounds for a walk or a picnic.
Te Tiriti o Waitangi  •  website
The Treaty of Waitangi was signed on 6 February 1840 in the Bay of Islands, by the British Crown and representatives of Māori iwi and hapū. It resulted in the declaration of British sovereignty over New Zealand and can be viewed within Archives New Zealand, Te Rua Mahara o te Kāwanatanga. There are always a number of exhibitions to visit providing insight into New Zealand's history and heritage – a fantastic way to understand a little about New Zealand.
Plimmer's Ark and John Plimmer Statue  •  website
An English settler referred to as the 'Father of Wellington'. Remains from his 150-year old sailing ship, the Inconstant or Plimmer's Ark can be viewed from the excavation site within Old Bank Arcade – with further information available at the Museum of Wellington, You can also view a statue of John Plimmer and his dog, Fritz at the bottom of Plimmer Steps on Lambton Quay.
City Gallery Wellington  •  website
The City Gallery showcases contemporary visual art, architecture and design exhibitions from New Zealand and around the world. Check out the current and upcoming exhibitions to see what floats your boat – like the recent Andy Warhol's 'Thirteen Most Beautiful Boys' or 'Martino Gamper: 100 Chairs in 100 Days'.
---
Browse
Friendly and vibrant markets, pop up containers, stalls and food trucks, no matter rain or shine – is there a better way to experience the city?
Harbourside Market  •  website
Wellingtonians flock here on a Sunday morning to stock up on fresh fruit and vegetables for the week ahead. I highly recommend a visit at least once – the perfect way to start the day. A packed, vibrant marketplace offering a wide selection of takeaway stalls, food trucks and buskers, plus a massive amount of fruit and vegetables. There is also fresh fish being sold straight from the boat. Remember to go inside the Chaffers Apartment building too for even more stalls including baked goods, cheese, hot food and coffee.
Wellington Underground Market  •  website
An eclectic mix of over 60 stalls including crafts, interesting gifts, food and drinks plus more – situated in an underground carpark on the waterfront. It's a good place to stroll on a Saturday (open from 10 till 4) no matter if it's rain or shine.
Cuba Street Night Market  •  website
The night markets come alive at 5pm every Friday and Saturday and is very popular with Wellingtonians and visitors alike. An excellent choice of stalls, food trucks and an electric atmosphere. The aroma of sizzling dumplings on hot plates, freshly cooked paella and crispy samosas drift through the air. There is often free entertainment too – either a performance, dance or a band, adding to the already lively ambience. I highly recommend spending an hour or so exploring the Cuba Street Night Markets.
Thorndon Farmers Market  •  website
The farmers market runs every Saturday from 0830 till 1230, no matter the weather and is a meeting place for people passionate about their food. Freshly baked bread, locally grown fruit and vegetables, honey, olive oil, fresh flowers and many other high quality produce are available, in the beautiful suburb of Thorndon – a short stroll from the city centre.
Capital Market  •  website
A busy, undercover food court serving a wide range of delicious, quick, value for money eats including Thai, Chinese, Armenian, Italian, Japanese, Malaysian and Sri Lankan – and so many more. There is something for everyone at Capital Market, open daily from 10:00 till 21:00.
---
Day Trips
Charming small towns, vineyards and wine tasting, wicked beaches and walks on the wild side – all easily accessible from Wellington. 
Martinborough, Wairarapa  •  website
The quaint town of Martinborough is a charming, rural town, full of shops, cafes and restaurants, which is incredibly popular for day or overnight trips. The real drawcard is the vineyards and wine tasting though, which are ideal for a relaxed spot of lunch and a glass of wine in the beautiful surroundings of the Wairarapa.
Greytown, Wairarapa  •  website
The oldest town in the Wairarapa, Greytown is a picturesque and laid back spot, which attracts the crowds. A great destination for a lunch at one of the fabulous cafes or restaurants. It's also a great little shopping spot too along the idyllic Victorian street. It offers boutique clothing, antique shops and many more eclectic shops.
Castlepoint, Wairarapa  •  website
Rangiwhakaoma 'where the sky runs' in Te Reo is a small, ruggedly charismatic beach town. Castlepoint is two and a half hours from Wellington by car. It was named Castlepoint by Captain Cook in 1770. Stroll along the beach, grab yourself an ice-cream and walk up to the charming lighthouse. If you're feeling energetic climb up the 162 metre Castle Rock for top views of the ocean. As night falls retreat to The Whakataki Hotel for an infamous burger.
Paekakariki Escarpment Trail, Kapiti Coast  •  website
The Paekakariki Escarpment Trail is a steep and challenging. Yet this half day walk on the Kapiti Coast is extremely rewarding. It's high altitude and not for the faint hearted! It also includes two swing bridge in the Akatarawa Ranges and a lot of steps. However the mind blowing views of Kapiti Island and the coastline are simply superb. It's highly recommended for those seeking something a little more active. The trail can be accessed via car or train. I suggest beginning with breakfast in the town of Paekakariki, walk the trail and catch the train back.
Kapiti Island, Kapiti Coast  •  website
This predator-free bird sanctuary for some of New Zealand's most endangered natives. These include kaka, kokako, takahe, the brown kiwi and the little spotted kiwi. It is accessed via a 15-minute ferry ride from the town of Paraparaumu – 50 minutes via train or car from Wellington. Ensure you book the ferry well in advance as space is limited and very popular. Numerous walks are available on Kapiti Island. These include the 45-minute Boulder Bank Loop Track and the more challenging 2-hour (one-way) steep Trig Track. Guided tours and overnight stays are also available.
Tararua Range, Tararua Forest Park  •  website
The Tararua Range offers a choice of walks to suit all fitness levels. I highly recommend the Mount Holdsworth Jumbo Circuit for the experienced tramper. It's a challenging two or three-night tramp with the rewards of stellar views of the greater Wellington region. Less intrepid but equally as rewarding walks are available. These include the Gentle Annie Track, a 4-hour return walk offering views of Mount Holdsworth and the upper Atiwhakatu Valley.
Catchpool Valley and the Orongorongo Valley, Rimutaka Forest Park  •  website
The Rimutaka Forest Park is a 45-minute drive from Wellington. The park offers a number of tracks, catering to all fitness levels. Short walks include the Catchpool Loop Walk and the Tawa Grove Walk, both of which take approx. 30 minutes. Longer walks are available and huts can be booked for overnight stays. I highly recommend the 5.2 km (one way return via the same track) Orongoronga Track. It takes approx. 2-hours one way and has the added bonus of swimming holes. There are picnic areas, a campground with toilets, showers and gas BBQs located at Catchpool Valley.
Kaitoke Regional Park, Upper Hutt  •  website
Finally, Kaitoke is a stunning regional park in Upper Hutt, just a 45-minute car ride from Wellington. Perfect for the adventurous offering plenty of walking trails, cycling, swimming in the river and a beautiful, popular camping spot. It's maybe best well known for being the area of Rivendell and the Fords of Isen in Lord of the Rings – with fans flocking here to experience it for themselves.
---
Adam Constanza – Freelance Travel Writer | A Wellingtonian Goes Off The Beaten Track
Website:     https://www.travelinspired.co.nz
Facebook:  https://www.facebook.com/travelinspiredone
Instagram: https://www.instagram.com/travelinspiredone
Youtube:    Travel Inspired YouTube Channel – Hit SUBSCRIBE today for exciting new videos!
Got a Question? Want to say Hi? Collaborate on a Project? Flick me a message: travelinspired1@gmail.com
A massive thank you to everyone who has contributed to the making of A Wellingtonian's Definitive Guide to Wellington v2.0 with a special shout out to those who kindly provided information, recommendations, photographs and so much more – without you folks it would have been a whole lot more challenging!
---
You Might Also Like This…