Planning a hike, trek or walk in a hot, humid place like Papua New Guinea or any other tropical climate? You've come to the right place. In this PACKING GUIDE I explain everything that goes into my backpack for a multi day hike for the tropical, wet and often unpredictable climate on a tropical island. I discuss my choice of outdoor clothing, shoes, dry sacks, wet weather gear, water sanitisation, emergency supplies and plenty of other outdoor accessories – all of which will make your experience that little easier – especially the coffee!
This is an independent video by Adam Constanza of Travel Inspired – www.travelinspired.co.nz – I am not sponsored by any of the brands that I use or discuss in this video. LINK – as mentioned in the video: https://www.youtube.com/watch?v=D2tFB… | How Good Is The Icebreaker Merino Cool-Lite T-Shirt?
SUBSCRIBE for more outdoor, active, adventure videos and follow my 18-month Bougainville, Papua New Guinea journey: https://www.youtube.com/channel/UCJTb…
---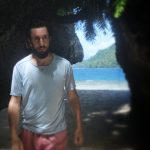 Adam Constanza – Freelance Travel Writer | A Wellingtonian Goes Off The Beaten Track
Website:     https://www.travelinspired.co.nz
Facebook:  https://www.facebook.com/travelinspiredone
Instagram: https://www.instagram.com/travelinspiredone
Youtube:    Travel Inspired YouTube Channel
Got a Question? Want to say Hi? Collaborate on a Project? Flick me a message: travelinspired1@gmail.com
Remember to SUBSCRIBE to my YouTube Channel today!