Video | It's no secret that Papua New Guinea has plenty of incredible, idyllic beaches – white sand, clear water and coconut trees providing some much needed shade. However, there is one beach in Bougainville, PNG that holds fond memories for many people. That beach is Loloho. Throughout 2017 I've been lucky enough to regularly visit Loloho Beach, build friendships within the community, play football and volleyball with the local children and of course, swim and snorkel on the nearby coral reefs. As anyone who has experienced it will understand, it's a place which is hard to forget.
SUBSCRIBE to follow my 18-month Bougainville, Papua New Guinea journey: https://www.youtube.com/channel/UCJTb…
---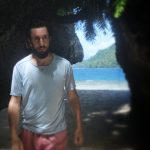 Adam Constanza – Freelance Travel Writer | A Wellingtonian Goes Off The Beaten Track
Website:     https://www.travelinspired.co.nz
Facebook:  https://www.facebook.com/travelinspiredone
Instagram: https://www.instagram.com/travelinspiredone
Youtube:    Travel Inspired YouTube Channel
Got a Question? Want to say Hi? Collaborate on a Project? Flick me a message: travelinspired1@gmail.com
Remember to SUBSCRIBE to my YouTube Channel today!