It's always an honour to watch a Bougainville traditional bamboo band at work in Papua New Guinea and on this occasion there was singing and dancing too!
Visit and subscribe to my YouTube Channel today. Simply click on the link, hit SUBSCRIBE, easy! You can now watch all my new videos as they are published.
---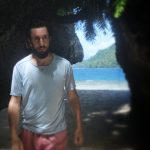 Adam Constanza – Freelance Travel Writer | A Wellingtonian Goes Off The Beaten Track
Website:     https://www.travelinspired.co.nz
Facebook:  https://www.facebook.com/travelinspiredone
Instagram: https://www.instagram.com/travelinspiredone
Youtube:    Travel Inspired YouTube Channel
Got a Question? Want to say Hi? Collaborate on a Project? Flick me a message: travelinspired1@gmail.com
Remember to SUBSCRIBE to my YouTube Channel today!